Space from COVID -FAQS
Space from COVID – Poster
The COVID-19 Pandemic has changed our idea of what's normal, but you can start returning to what feels right for you with free clinically proven mental health support from SilverCloud, a trusted provider to the NHS.
Nurture your normal at
spacefromcovid.com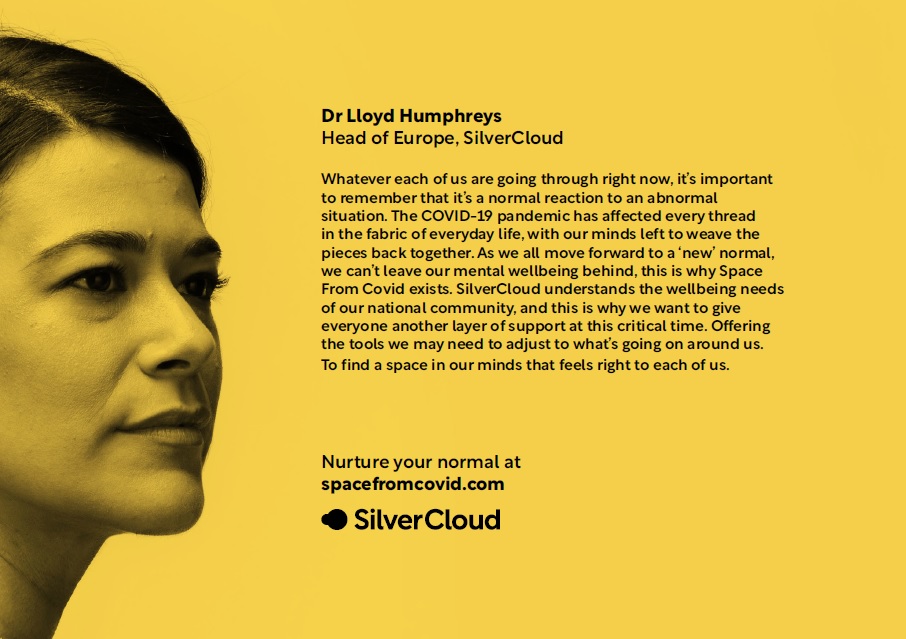 As the United Kingdom and other countries begin to see a path towards an easing of social restrictions and the beginning of some form of a return to normal life, we recognise that this period comes with added challenges to our wellbeing.
SilverCloud wants to help with this process of recovery and support people's journey to better wellbeing.
Sign up free to our SPACE FROM COVID PROGRAMME