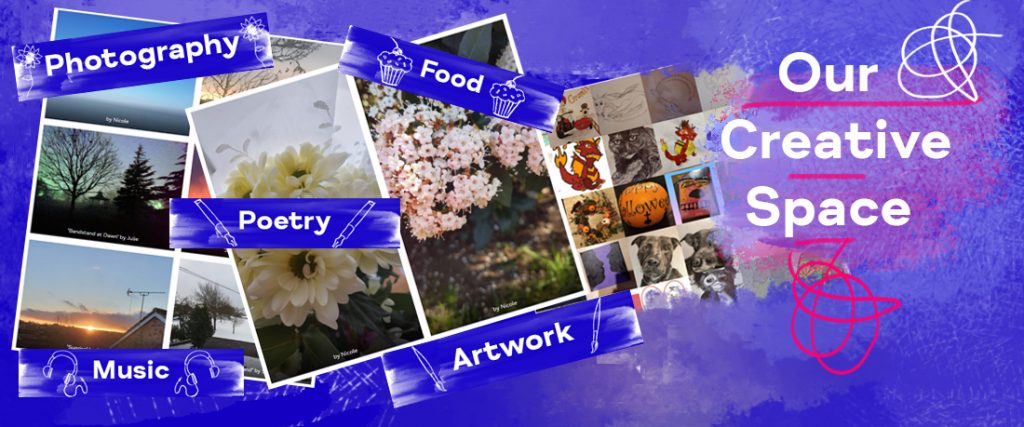 At North Kent Mind, our Peer Support Groups, other members and supporters often work together, or individually on creative pieces, which we celebrate and share with you on this new 'Creative Space' web page.
Please click on the tabs to view our Poetry, Art & Craftwork, Photography, Music etc.
Where individual pieces contain subjects of a sensitive nature we will endeavour to include a Content Warning.





Letterbox Crafts
Do you enjoy being creative, then this is for you…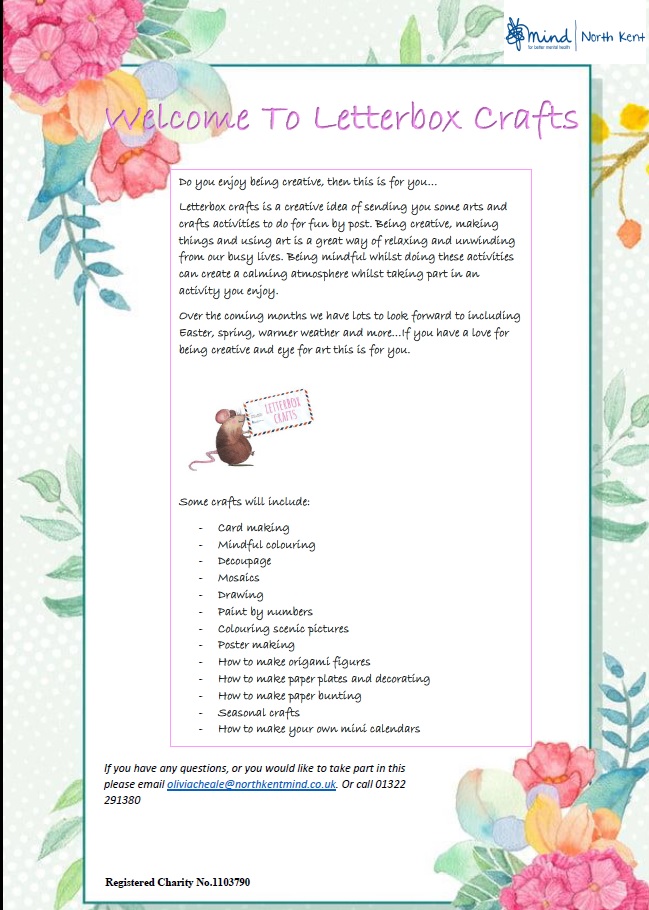 If you have any questions, or you would like to take part in this please email oliviacheale@northkentmind.co.uk. Or call 01322 291380

In response to World Mental Health Day #DoOneThing, the Peer Support Groups worked collaboratively to put together this document relating to indoor activity ideas that could help towards better mental and physical during the Autumn and Winter especially.
Wheel of Wellbeing
These creative activities help promote Wellbeing and link to the 'Six Ways to Wellbeing' Follow the link to read more about these https://northkentmind.co.uk/six-ways-to-wellbeing/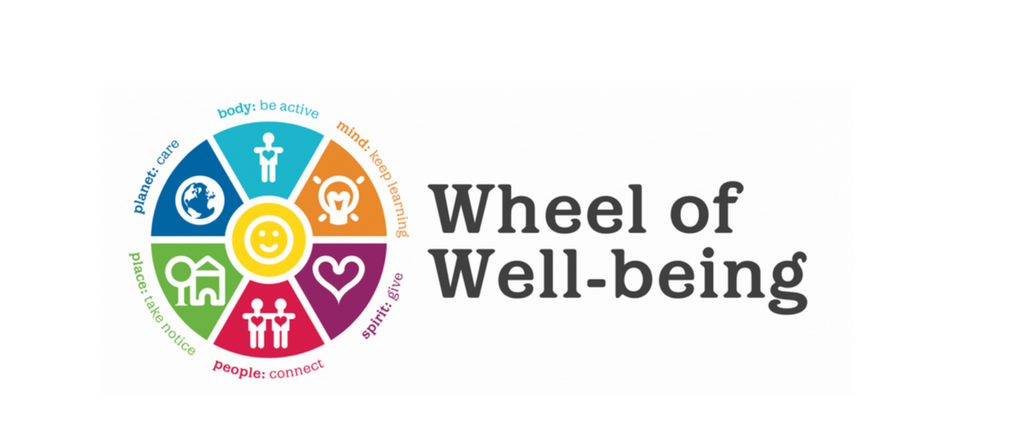 Art by Post
North Kent Mind have also been inspired by and are engaging with activities produced by The South Bank Centre's fantastic, 'Art By Post' project.
If you would like to participate in this creative project and receive the activity booklets produced by different artists, details can be found here.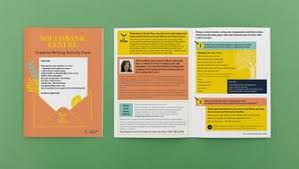 https://www.southbankcentre.co.uk/about/get-involved/arts-wellbeing/art-by-post