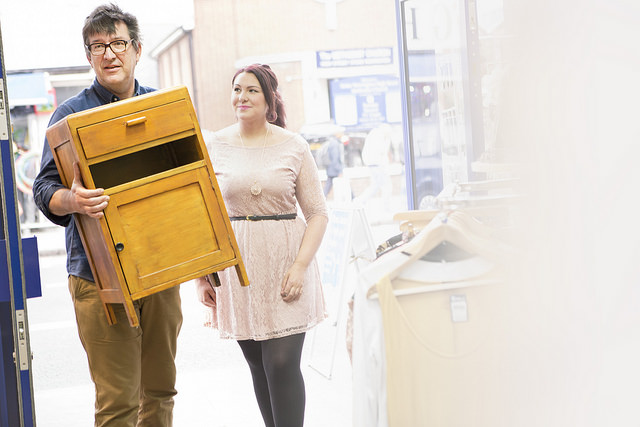 Mental Health Housing Related Support Service Leaflet



Housing Leaflet

North Kent Mind provide a supported housing service for 27 people who have experienced mental health problems and now need some support to live independently. Accommodation is provided in 5 sites in the area.
Dartford a block of 8 self contained flats near the town centre.
Northfleet a block of 6 self contained flats.
Gravesend a large house converted into 5 self contained studio flats, and also 2 self contained flats within one house.
Swanley 6 self contained flats within one house.
Most of the schemes also contain a communal room where tenants can meet together if they wish. All the flats are for single people.
Living in North Kent Mind accommodation
An increasing proportion of the flats are shorthold tenancies – which means that tenants living within them are expected to become independent enough to move on to general housing within two years. Everyone is encouraged to move to more independent settings when they are able to do so.
Criteria to apply for accommodation
Mental Health Housing Related Support Service Eligibility Criteria
The service is for Kent residents aged 18+ who have a primary mental health diagnosis or need and require the support delivered by the service. People referred may have secondary needs related to homelessness, substance misuse, learning disability, physical disability, sensory impairment, or other health and social care related needs

We do not keep waiting lists for the supported housing services, but when vacancies do occur we notify the Community Mental Health Teams and other agencies who refer suitable candidates to us.
To be considered for a flat a person must
Be over 18 and needing single person accommodation
Have, or be recovering from, an enduring mental health problem
Need the type of housing support we provide
Need the type of housing we can provide
Be able to use the supported housing service to make positive difference in their life
Not be a risk to the health, safety and well being of other tenants.
When a person meeting these criteria has been referred to us, and where we have a vacancy, North Kent Mind Housing Staff will send an application form, to be completed by the applicant.
Applicants for Housing will be interviewed by 2 staff, who will make the decision on whether or not accommodation should be offered. It is our policy to offer a tenancy to the person who is in most need of the housing and support we can provide.
For further information: Contact us