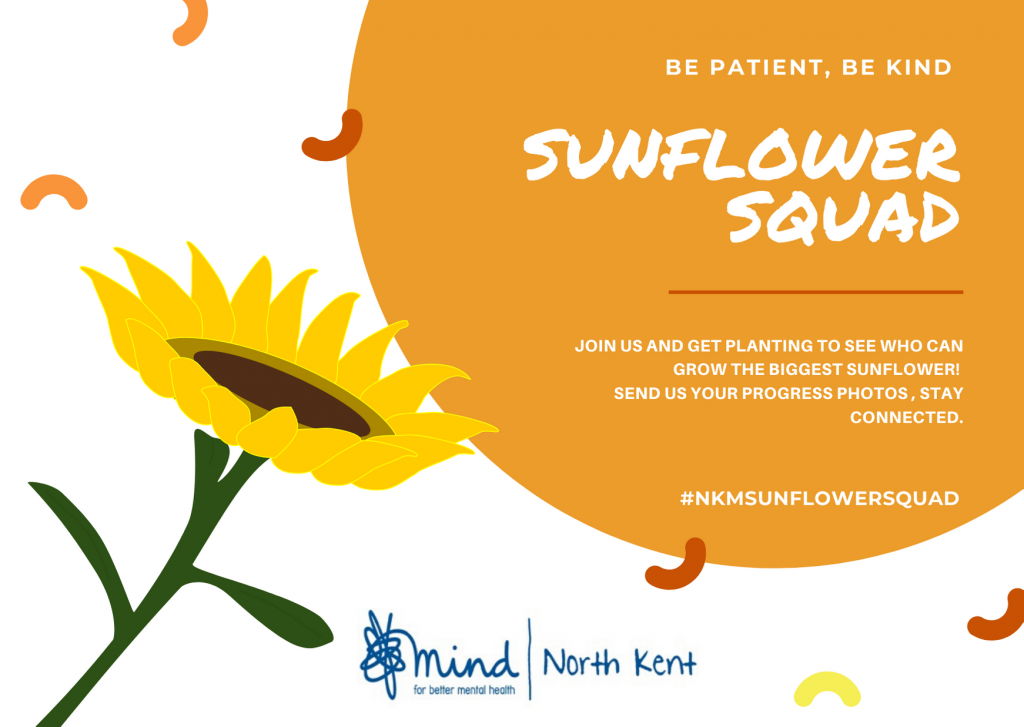 Our Sunflower Squad Competition Winner is…. Teagan,
whose sunflower grew to 9ft2ins!
Teagan and her family have really enjoyed their garden during lockdown. They used the seeds to hold their own family competition which Teagan also won! Teagan planted many different seeds and has been tracking their progress with a daily plant diary.
The competition is closed for entry, but please visit soon to view growing updates!
North Kent Mind will be holding its first sunflower growing competition in May 2020. We're encouraging you to become green-fingered in lock-down and bring a bit of Sunshine into your space.
To enter the competition, simply complete the contact form below so we can send you a pack of sunflower seeds, with instructions on how to plant and care for them – for free! Sunflowers grow best in locations with direct sunlight, but if you don't have a garden, don't worry – sunflowers can be grown in pots and placed in a sunny indoor space.
Keep us up to date with your progress by sending your photos, videos or stories to rebeccasmith@northkentmind.co.uk. Keep a record of your measurements so we can post them online and create our very own Sunflower Squad! The winner with the biggest sunflower will be announced in the coming months and regular updates will be posted on our website and Facebook.
If you would like more information on the other services we provide, please contact our office on 01322 291 380.