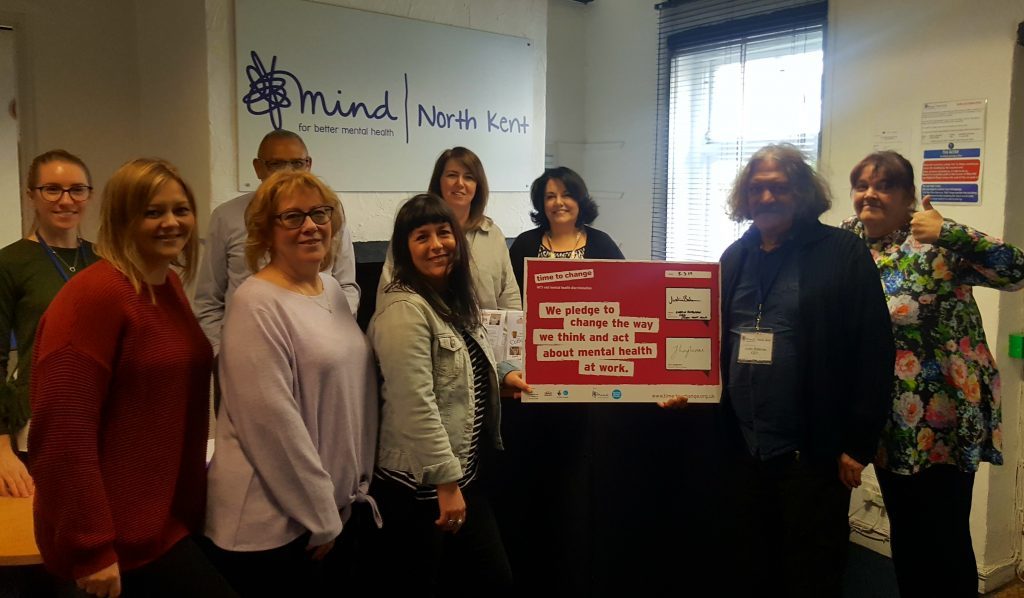 North Kent Mind is an independent mental health charity operating in Dartford and Gravesham, Swanley and surrounding villages, and the Unitary Authority of Medway.
We provide a wide range of services for people who experience mental health issues, whether these are described as anxiety, depression, bipolar, schizophrenia, OCD (Obsessive Compulsive Disorder), Personality Disorder, or otherwise. We work with people individually or in small or large groups.
Our services include supported housing, affordable counselling and anger management courses, employment services, training, a range of well being services including open activity sessions, support groups, self-management courses, peer-led activities, and a range of therapies and courses made available through the NHS Talking Therapies Service (commonly referred to as Improving Access to Psychological Therapies: IAPT)
We work closely with other local organisations where this is the best way of achieving our aims, and liaise closely with the other Local Mind Associations based in Kent. We are supported in our mission by paid staff, trained volunteers, sessional self-employed workers, and student social workers on placement.
In North Kent Mind we are committed to continuously improve our services through quality review and services users'feedback. We hope you find our website useful.