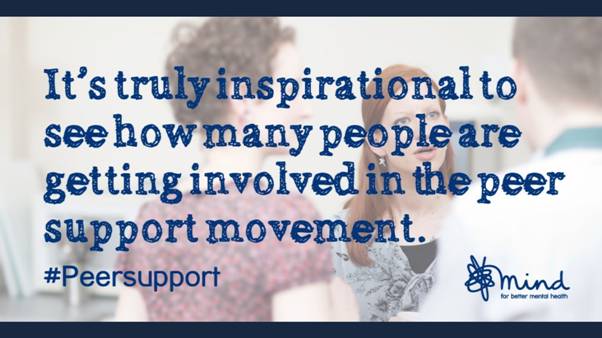 North Kent Mind is developing a Peer Support Service for adults experiencing or having experienced mental health problems that live in the North Kent Area .
Our Peer Support Service is being developed to provide:
Self-help groups
Special Interests groups
Social events
Service user representatives
Wellbeing groups
All the above will be /are run by peer support volunteers who have lived experience of mental illness, support and recovery.
Peer Support is widely recognised as an effective method of support for anyone experiencing mental distress.
Adults wishing to attend can join one of our regular groups or services to learn a new skill, develop social contacts or to maintain their own mental wellbeing.
Our Peer support service offers:
Rewarding and meaningful activity where everyone benefits, contributing to the community and wellbeing of others
Develop new and rediscover old skills, passions and confidence
Develop creative and leisure interests
Make new friends
Manage and improve your own mental wellbeing
Discover new opportunities to lead a fulfilling life
Gain skills to help you towards employment.
The groups are friendly and welcoming with an atmosphere where everyone contributes and gains.
For further information, please contact NORTH KENT MIND – 01322 291380 or select the registration link above.