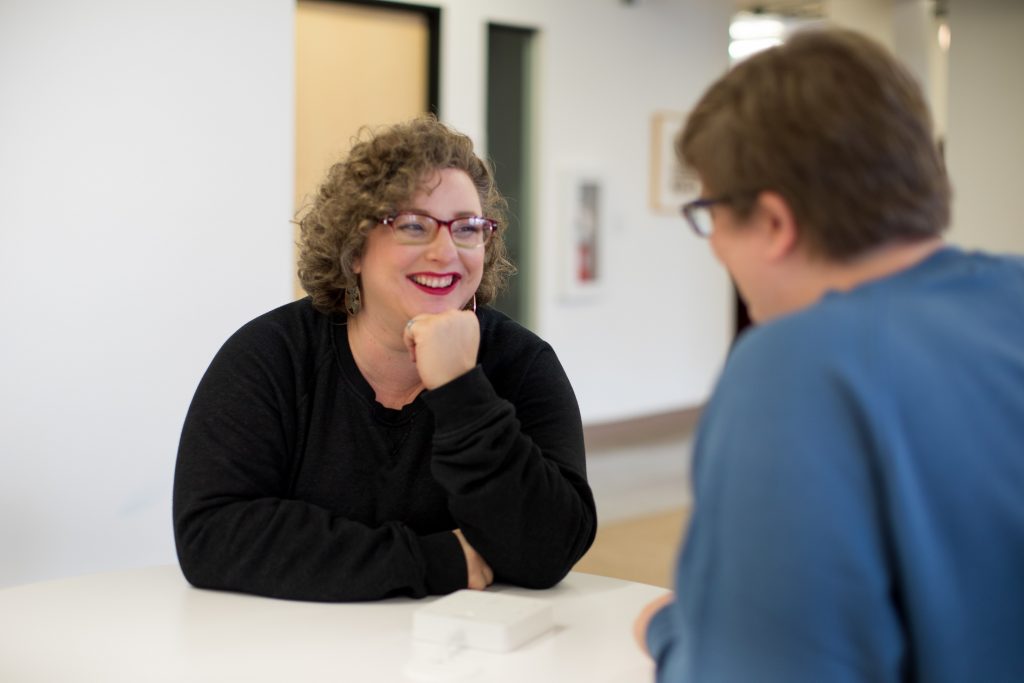 Live Well Kent Springboard Employment Services, are delivered in Dartford, Gravesend, Swanley and Medway areas. This employment service is funded through the Porchlight Partnership. Supporting people 17 years old and over who are or have experienced mental health back into full time, part-time employment, volunteering, work placements, and educational courses. This is a really practical way to gain self-confidence, develop skills and personal qualities and enable people to have a more positive impact on their future.
.
The 4 key opportunities within this service are:
1. Assisted Volunteering
This is a service to help people take up volunteering opportunities. We can help you find a fulfilling and worthwhile volunteer role that you enjoy. We will work with you to identify what your interests are, help you in researching and contacting appropriate organisations, assist you in securing a volunteer role and support you through your placement.
2. Employment Support
This service helps you in finding paid employment. Springboard offers appointments (bookable in advance) Monday – Friday in Dartford at Orchard House 10am-4pm. We support people 17 and over who are or have experienced mental health back into full time, part-time employment, volunteering, work placements, and educational courses. You will receive one to one support, including work placements, CV's, mock interviews, job search, work skills and overcoming barriers that you may have to gain employment. We can also support with volunteering to progress you onto your chosen employment pathway. We also deliver a Preparing For Work course, available at different locations within Dartford and Gravesend. The course is 10 sessions, 2 hours per week.
3. Vocational Support
If you are looking to develop your skills, learn new ones or change your direction in life, we can help you identify and access training and educational opportunities. We will support you through your learning, and help move you towards your goals once the training has completed.
4. Personal Development
We recognise that personal development and growth is vitally important in building confidence and raising self-esteem, particularly in people with mental health problems. We will work with you to identify and evaluate your skills and personal qualities and support you in developing your strengths. We will help you identify development needs and provide a safe environment where you can explore these areas and work to improve them.
Where and when do these services take place?
Much of the service is provided on a one-to-one basis, usually in our Dartford Office, or Monday drop in at Gravesend. However, on-going support can be provided over the telephone if that is best for you.
Our Dartford office are located at: 31 Orchard Street, Dartford, Kent, DA1 2DH. For more information, refer to Our venues:
The Aims of Springboard Services are:
To support people with mental health problems to work actively towards their recovery by supporting them to voluntary work paid employment or vocational training.
To increase confidence, self-esteem, skills and social networks, and promote social inclusion.
To empower people to play an active and valued role in their own communities.
To give people with mental health problems the opportunity for new challenges and interests.
To ensure people with mental health issues have the same rights to employment and education as anyone else.
Working with others:
The success of this service has often been through the links we establish with other local initiatives working in the field.
We work closely with the local Job Centre to provide support to employed people suffering mental ill health, engaging them in other Mind services and running an independent Preparing for Work Course. Through these means, we are able to reach out to people who might not otherwise have accessed our services.
"Mind encouraged and empowered me to take the leap of finding work. I'm now employed and looking forward to starting a new exciting chapter of my life. Thank you for believing in me and seeing my potential."
How do I apply to use these services?
To be able to use these services you should:
Be registered with a GP in the Dartford, Gravesham or Swanley Area
Be 17 or over and have a mental health issue
Be willing to take up the new opportunities offered by these Services
Referrals to the service can be made by you, or by a professional on your behalf. For further information, please contact NORTH KENT MIND – 01322 291380, select the registration link above or email – EmploymentServices@northkentmind.co.uk